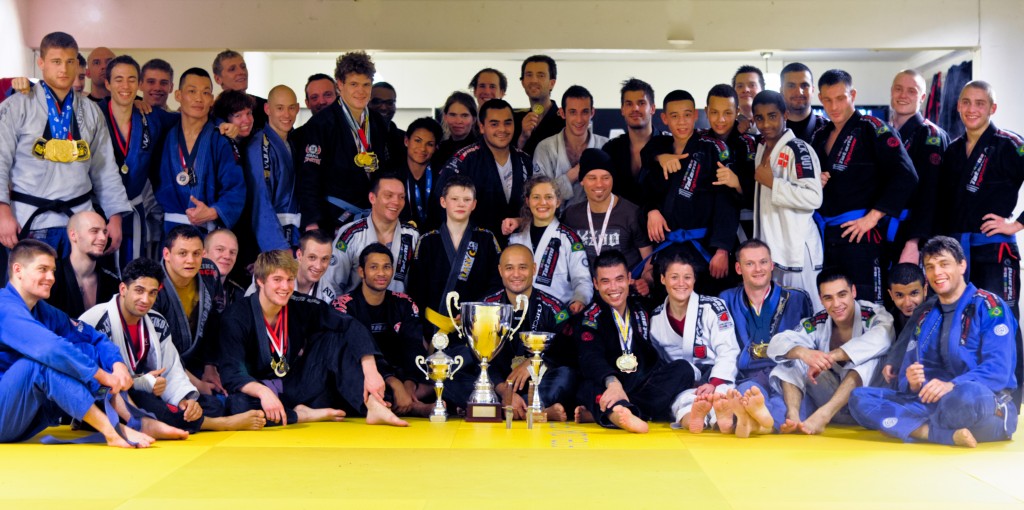 Last night we had a belt ceremony at the academy. Every year right before Christmas we give out new belts, it is a great way to finish the year. This year was the biggest belt ceremony so far. I gave out 8 new blue belts, usually it is something like 2-3 new belts, but as we grow bigger, ofcause more people will get new belts.
It was great to give out the new belts, it is nice to see the new generations moving up the ranks and it is a great Christmas present.
We had a fantastic year, with a lot of new students, great results in the big competitions aswell as the small ones. We got our first medal at the ADCC, Ida Hansson got bronze.
We already have three people qualified for the Abu Dhabi Pro Jiu Jitsu 2012. We won 5 medals at the mundials, 7 at the European Open BJJ, 4 at the Brasileros and two at the Pan Jiu Jitsu. The total amount of medals was 174, the best result so far.
And I just know that 2012 will be even better.